Know Us
To give you an enriching experience in food like no other, we, Seema Masala, bring for you little delights in the form of our Veg & Non Veg Spices. The list we offer constantly grows and expands to suit palate of consumers across various regions of India. From delighting a North Indian with our tempting Chana Masala, Chat Masala, Tikka Fry Masala, etc., to titillating taste buds of consumers in far South with our line of Dalcha Masala and Sambhar Masala, we give everyone various reasons to purchase products from us. Our pure spices are completely authentic grade, do not have harmful fillers &colours, and give one the best of flavour as well as aroma. We as a manufacturer and wholesaler also place great value on product packaging as we mostly offer products in bulk. Every pack we offer comes with the trust seal of our "Seema Masala" brand and is packaged to retain maximum freshness in products.
Why Our Spices?
From spicy food aficionados to the most health conscious buyer, our masalas are popular among all for the following factors:
These spices help one conjure up appetizing & exquisitely tempting veg and non-veg dishes without much effort.
Use of these masalas give recipes a strong spicy kick and great taste, aroma & texture.
These spices are completely pure and enrich food with unique ingredients that are known to have beneficial effect on overall health.
These spices like Dalcha Masala, Chana Masala, Chat Masala, Sambhar Masala, etc., offered under our popular brand name live up to the quality expectations of consumers.
The goodness these spices possess is duly tested by our team of quality control experts.
What We Aim For
Our spice blends are made to satisfy the soul of one and all with their fragrance, taste and overall quality.
We, at Seema Masala, want to be at the heart of every happy,healthy and comforting meal across various regions of India, i.e, we want to impart unforgettable flavors to the most savoury non veg dishes of the North to the most authentic vegetarian recipes of the South, from the tangy cuisines of North East to the moderately spiced yet delectable food of Western India. We also work hard to ensure a small pinch of our spice is just enough to make any recipe from any region burst with a mouth-watering taste & flavor.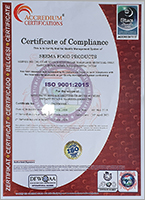 Read More